Artistic Directors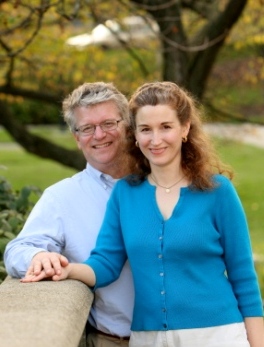 Dr. Vincent Phelan and Mrs. Elizabeth Council-Phelan
have 57 combined years of teaching experience, and enjoy working with students of all ages and levels. In 2015, Vincent was awarded Studio Teacher of the Year by the Ohio String Teachers Association.

Vincent and Elizabeth are Co-Artistic Directors of the Corryville Suzuki Project (CSP) & TEEN STRINGS, the CSP Summer Camp, and facilitate the annual Cincinnati City-Wide Suzuki Violin Play-In. They are both active performers in the Cincinnati area, with extensive pedagogical and conservatory training. As guest clinicians, the Phelans give lectures for workshops, and teach and perform at Suzuki Institutes.
Dr. Vincent Phelan



Vincent, violinist and violist, is Concertmaster of the Middletown Symphony, and liturgical musician at the Community of the Good Shepherd Parish. He is an active recitalist, and has performed with the Cincinnati Symphony Orchestra, Cincinnati Ballet Orchestra, Columbus Symphony, Dayton Philharmonic, and other musical organizations throughout Ohio. Vincent enjoys working with children, and has performed extensively for young audiences. He plays fiddle in the Cincinnati bluegrass band
RETREAD
.
Vincent holds degrees from the Cleveland Institute of Music and the University of Cincinnati College-Conservatory of Music (CCM) where he studied with Won Bin Yim and Dorothy Delay. He received his doctoral degree from CCM in 2006. He has studied Suzuki Pedagogy with Linda Stieg, Nancy Lokken, Pat D'Ercole, and Ronda Cole. 

Vincent teaches violin at God's Bible School and College and the Cincinnati Dominican Seminary. Formerly, Vincent was Instructor of Strings and Chamber Music at Ursuline Academy of Cincinnati. Vincent also served as String Instructor and Orchestra Director at St. Clare Elementary School in Cleveland; and was interim Orchestra Director at Nagel Middle School in Anderson Township. He has provided Suzuki instruction at the Encore Music Studio in Columbus and the CCM Preparatory Department.
Vincent served as an adjudicator for the 2011 and 2012 Cincinnati Overture Awards. Since 1998, Vincent has been teaching at summer Suzuki Institutes with his wife Elizabeth When he is not performing or teaching, Vincent enjoys spending time with his children, Peter and Veronica.
Elizabeth Council-Phelan



Elizabeth is Principal Violist of the Middletown Symphony. She has performed with the Cincinnati Ballet Orchestra, Columbus Symphony, Dayton Philharmonic, and the Richmond (Ind.) Symphony. As a college student, she performed with the All-American College Orchestra at Disney's Epcot Center.
Elizabeth received her Bachelor of Music degree in Viola Performance from the University of Missouri-Kansas City. She holds a Master of Music degree from the University of Cincinnati College-Conservatory of Music (CCM) where she was a scholarship student of Peter Kamnitzer, famed violist of the LaSalle Quartet. Elizabeth studied Suzuki pedagogy with Michelle George, Nancy Lokken, Joe McSpadden and Ronda Cole.
In 1995, Elizabeth and her husband Vincent founded the Corryville Suzuki Project, an accelerated family-oriented music program that offers violin and viola instruction to children ages 4-18, from all parts of the Greater Cincinnati area. The Phelans also train instructors.
Elizabeth, Vincent, and their son Peter have formed the
Phelan Trio
performing on area recitals. As a member of Sigma Alpha Iota, the international music fraternity for women, Elizabeth coordinates the annual Music Scholarship Benefit Concert for the Cincinnati Alumnae Chapter.
Elizabeth has taught in Cincinnati at the Musical Arts Center and the CCM Preparatory Department where she also taught music theory. Elizabeth taught church music to grades 1-4 for the Guardian Angels Religious Education Program in Mt. Washington for eight years. Other former teaching positions have included "The Music Stand" in Shawnee Mission, Kansas, and Blue Lake Fine Arts Camp in Twin Lake, Michigan.